James Brown at North Lowestoft has made an excellent start to the year, nailing 120 species which is 11 higher than last year. It has enabled him to take an early lead in the comparative league, with Thorpeness just a whisker behind. Craig Fulcher's Southwold patch took the prize last year with a superb 130.8%, so he has set himself quite a task this year but has started well by also hitting 100 species in month one. Newcomer to the comparative league, Nige Lound's monster score at Gibraltar Point last year has set him quite a challenge this year, emphasized by a points total in January of 117 making only 34.5% of last years total.
James Brown lead at the end of January last year with a score of 129. This year he has hit top spot again, his score of 147 including a raft of two pointers. He ticked off a number of winter scarcities including Glaucous and Caspian Gulls, Hen Harrier, Water Pipit and Velvet Scoter. He also scored with Great Northern Diver, James Spencer's bird to look out for on the podcast! It has given him a 23 point gap at the top. Paul Eele at Titchwell has started his first year in PWC well with 124 points whilst Craig Fulcher makes up the top three with 123. Paul's highlight was a redhead Goosander, a difficult bird to connect with at Titchwell, whilst watching the sea paid off for Craig with Great Skua, Little Gull and Velvet Scoter in the month.
Other highlights in the month were a patch first for Gary White in the form of a Pintail, surely one of the most graceful of our wildfowl. Irene Boston is enjoying her first month in the competition and the well twitched Shore Larks at Thornham were a real treat. Brancaster proved to be harder work though, with wildfowl numbers down and time spent scouring the brent flocks for Black Brant didn't provide reward. Justin Zantboer looks like he has a very productive spot for the year ahead with a range of habitat, perhaps demonstrated by the variety in his sightings in January which included Smew, Bonxie, Bearded Tit and Lapland Bunting.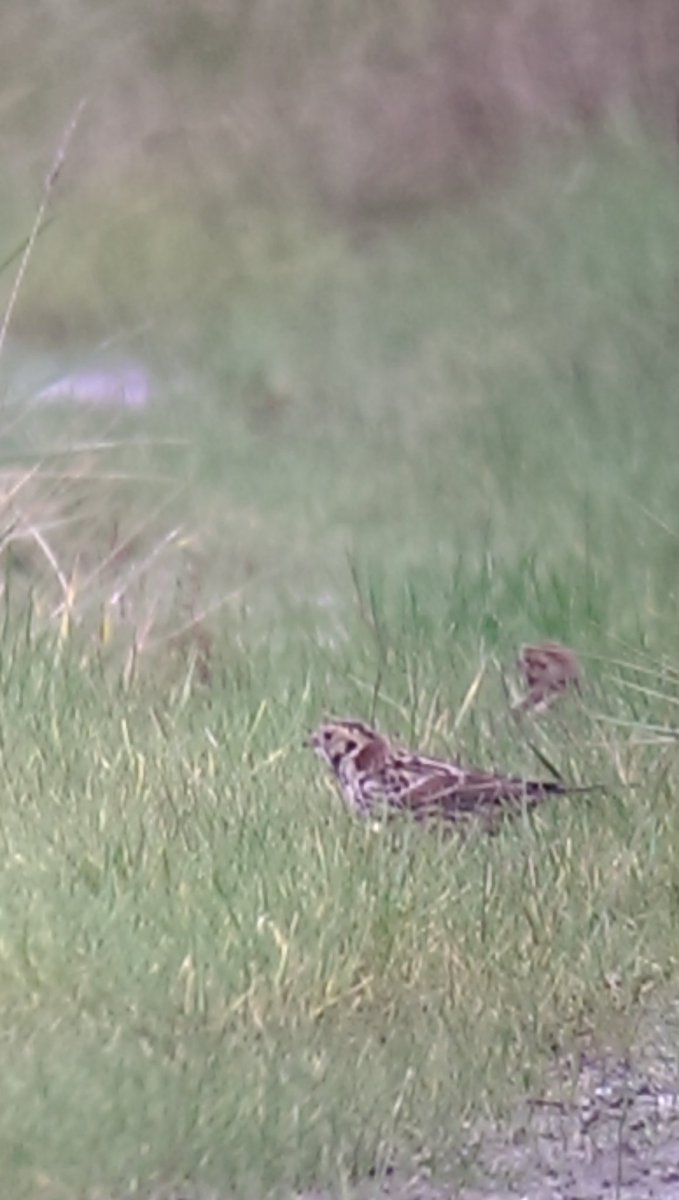 Lapland Bunting c/o Justin Zantboer
Although no bonus pointers in the month, there were two birds on patch scoring 3 points. Whilst still a regular bird in the UK now, Great White Egret is still a lovely bird to find on your patch and has helped boost Rob Hall's score this month whilst Tommy Corcoran bagged American points for a Lesser Yellowlegs on his Great Yarmouth patch.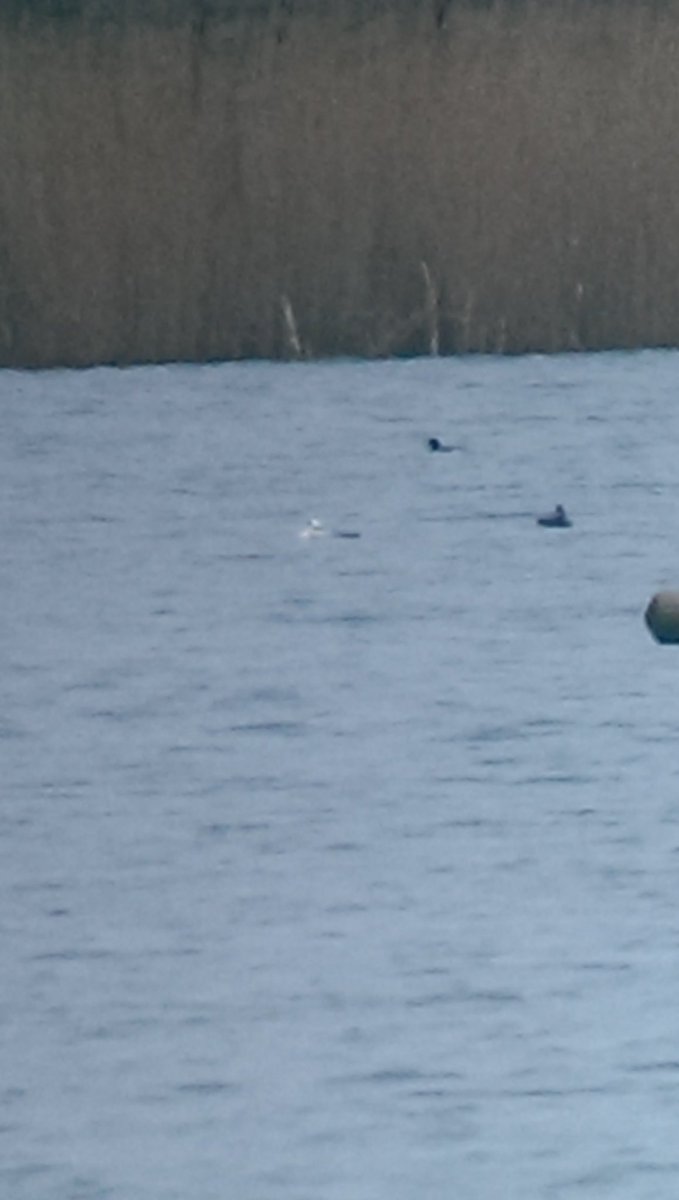 Record shot of Smew at Trimley Marshes in January c/o Justin Zantboer
Finally - the nature of coastal birding is perhaps reflected in Ryan Irvine's score. Whilst lower down in the table at the moment, Ryan has had his best January to date. By the year end his score is always in contention for the top places, demonstrating the importance of the migration seasons on the coast and emphasizing that PWC is a marathon not a sprint.