Everyone is playing for second in the comparative league as Amy continues to dominate at the top. Paul Freestone submitted his score this month which included a mighty 15 points for the Gwithian Pelican! Even with this boost however, he is still adrift of the leader who is pushing the 120% mark.
Dick Best at Steart holds onto third place but only just with Paul Bowerman at Severn Beach hot on his heals.
In the points league, Amy and Joe were neck and neck last month. But Amy has edged ahead with Great and Arctic Skuas as well as an returning Green Sandpiper her highlights whilst Joe had no additions in June. Sean Foote consolidates his position in third adding an early Curlew Sandpiper to his total and bringing up the 150 species mark.
June is a month to enjoy the summer residents and breeding birds rather than bag lots of points in PWC. There were a few additions to be had however with the Dalmatian Pelican at Gwithian back in May a find for Paul Freestone as it flew over Gwithian. This bird which has since become a bit of a local celebrity in Cornwall is a potential UK first (which will be a first for PWC!) and bags 15 points. As per the PWC podcast discussion this is accepted by us but whether the points stand will be on the decision of the BBRC, it will be interesting to see the outcome. Whatever that might be it is a great looking bird and was probably not on Paul's patch target list for the year!
A White Stork was welcome at Steart Marshes in the month whilst a Roseate Tern would make the highlights of anyone's month, as it did for Andy Johnson at Sandy Point. Other June additions which were a little more expected were Grasshopper Warbler and Nightjar at Coverack and Cuckoo (not always the easiest to get sadly nowadays) at Severn Beach.
A Yellow-Legged Gull at Walmer Beach was new for the year for Rob Rackliffe as many of us will be on the lookout for this larid in the next couple of months.
Finally - #patchgold award this month goes to Kevin Rylands from his Teignmouth rear window! It is only 61 years since the first UK breeding record, but there are not many patches now that have to wait until June to record Collared Dove.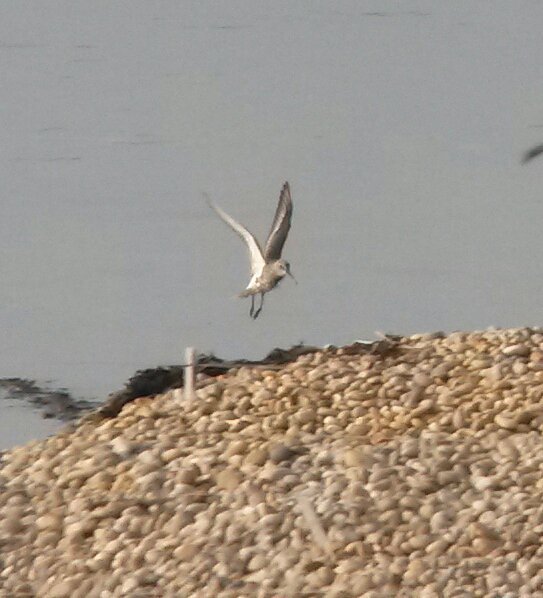 Curlew Sandpiper at North Portland - c/o Sean Foote