Stephanie Brown is having an excellent year on her Twyford patch and is topping the listings at 120%. Thrushes were her highlight of the month, but no additions of note means that Tim Farr and Richard Scantlebury are putting on the pressure to take the comparative league title. Tim Farr added Goldeneye this month, just his second patch record whilst Richard Scantlebury added Merlin. A good December could mean all change in the top three.
It is not just the comparative league which is tight at the top! Inland South is providing a real race to the line this year, and leader at the end of November is Nigel Milbourne at Blagdon Lake. He has assumed top spot by bagging bonus points for a Ring-Necked Duck as well as adding points for a brace of Long-Tailed Duck, both excellent patch birds. The lead is very slender, just a single point to Tom Raven in second but a certain Pipit in December should put this race beyond doubt! Tom's update this month includes October and his participation in the Yellow-Browed invasion with two birds found on patch. Top three is made up by Brendan Sheils, although he will have to turn up something special to close the gap to top spot.
Other highlights this month pointed to the onset of winter. Goosander and Goldeneye were added at patches as were Jack Snipe and Merlin. A dark-bellied Brent Goose was an excellent find at Little Marlow by Adam Bassett, but no points as it was his second of the year despite being just the third ever for patch. Perhaps a somewhat less attractive member of the family, an Egyptian Goose added a point for James McCulloch and helped him to bring up the ton of species this month.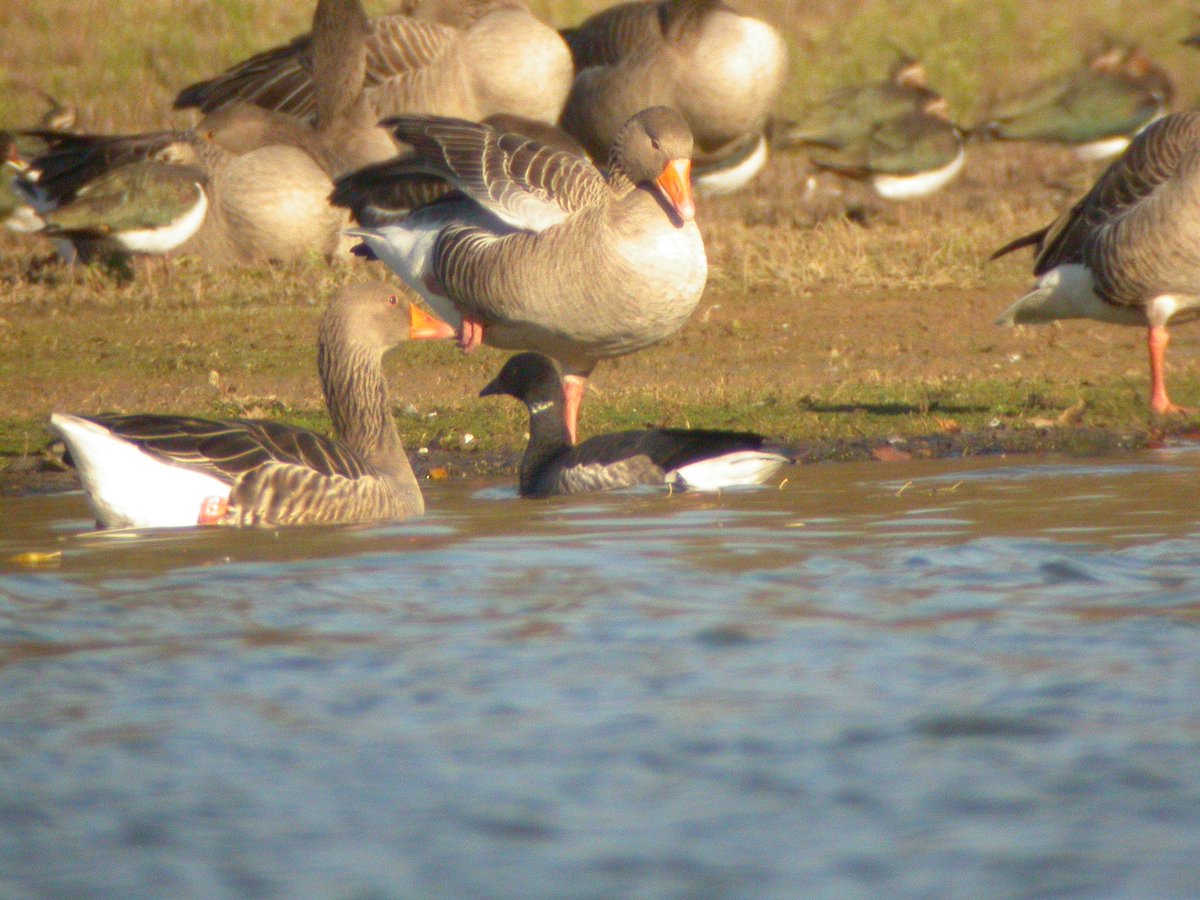 Dark-Bellied Brent Goose was a third record for Adam Bassett, but the second this year. (c/o Adam Bassett)
Martin Wood had a trio of Great White Egrets at Longham Lakes, GWE becoming such a regular feature of updates now across the country. A ringtail Hen Harrier hunting for two days at Neil Burt's Conningbrook Lakes patch was definitely a highlight and something many patchers would love to see. A Black Redstart was also a fine record for Tim Farr at his West Sherborne patch where every new two pointer will make for a challenging comparative score for 2017!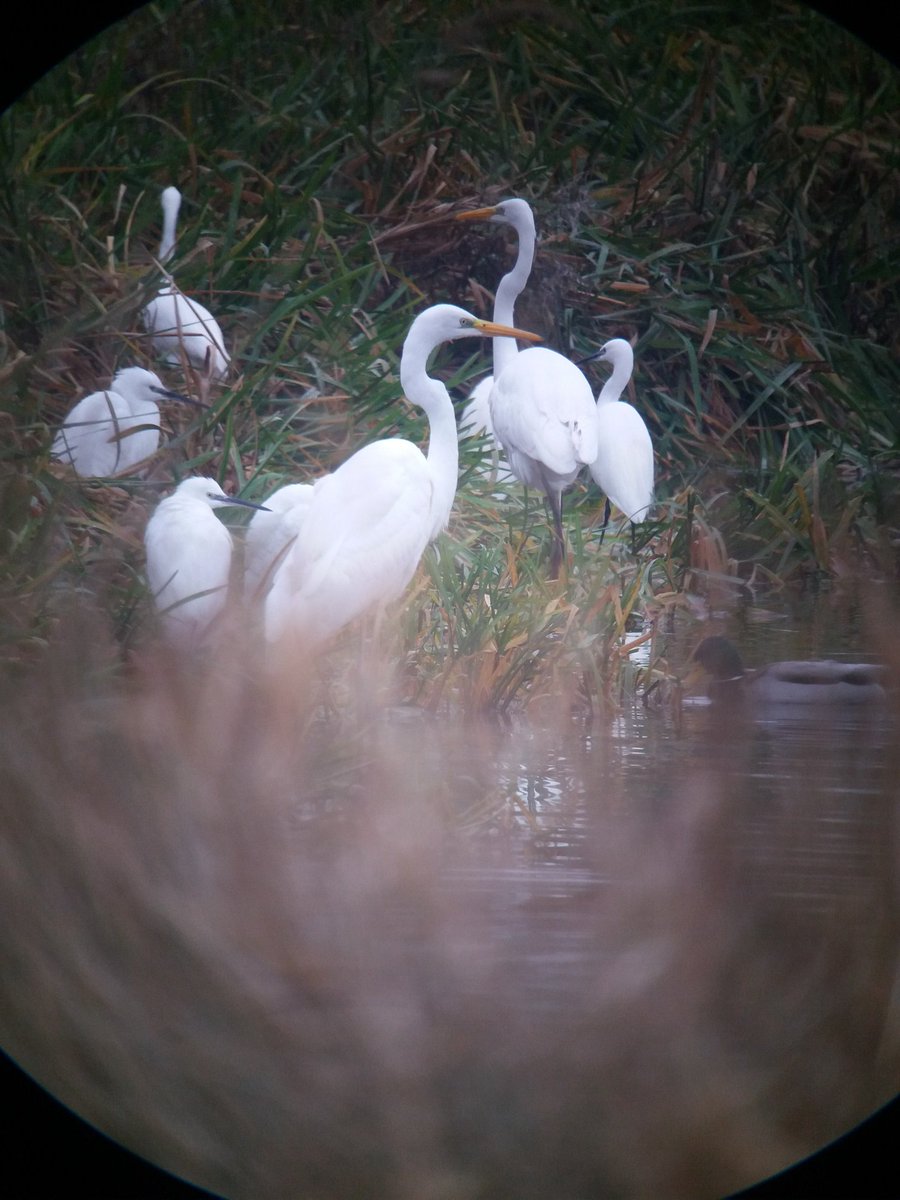 Egrets just never get dull for me - 3 Great White Egrets lit up November at Longham Lakes (c/o Martin Wood)
Finally, a dose of the distant summer, a late Sand Martin was perhaps the most surprising record of all in November for James McCulloch.